Medical Student Community Service
Medical students at Albert Einstein College of Medicine understand the importance and value of giving back to the community. Through community service, outreach projects and providing care and support for patients and their loved ones in clinical settings, they make a difference in the lives of many individuals. Community members and medical students mutually benefit from these opportunities to learn and serve others.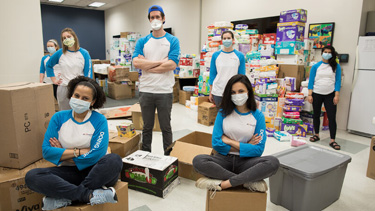 Community Service Events
Our medical students participate in the following types of cancer-focused events:
Bronx Oncology Living Daily (BOLD) Program Interns
In addition to cancer survivors and family volunteers, 20 pre-med BOLD interns from diverse cultural backgrounds representing the Bronx participate in all aspects of BOLD activities. Most of these students are also financially disadvantaged, second-generation Americans.
BOLD student interns gain first-hand experience by contributing to cancer outreach strategies such as our Multicultural Task Forces and cancer patient-facing programs. Students have opportunities to conduct behavioral research related to their BOLD experience and to participate in a poster session to present their findings.
Applying for a BOLD Internship
To attract and support students, Montefiore Einstein Comprehensive Cancer Center has cultivated active relationships with local universities, including Hunter, Fordham and Columbia, which each host a BOLD student interest club. Students apply for the BOLD internship through their schools.
Pandemic Support by BOLD Student Volunteers
Through the BOLD program, cancer patients and family members continued to have access to free psychosocial services and peer support throughout the COVID-19 pandemic, which included:
Counseling
Creative arts
Fitness and nutrition
Peer support programs for patients and their children
Support groups
Yoga and meditation
Although the COVID-19 pandemic was an extremely challenging period, BOLD was still able to provide support by transitioning all of the programs to an online format. Before COVID-19, most BOLD participants did not routinely go online or participate in Zoom calls, but with technical assistance provided by the BOLD pre-med student interns, our online transition was seamless.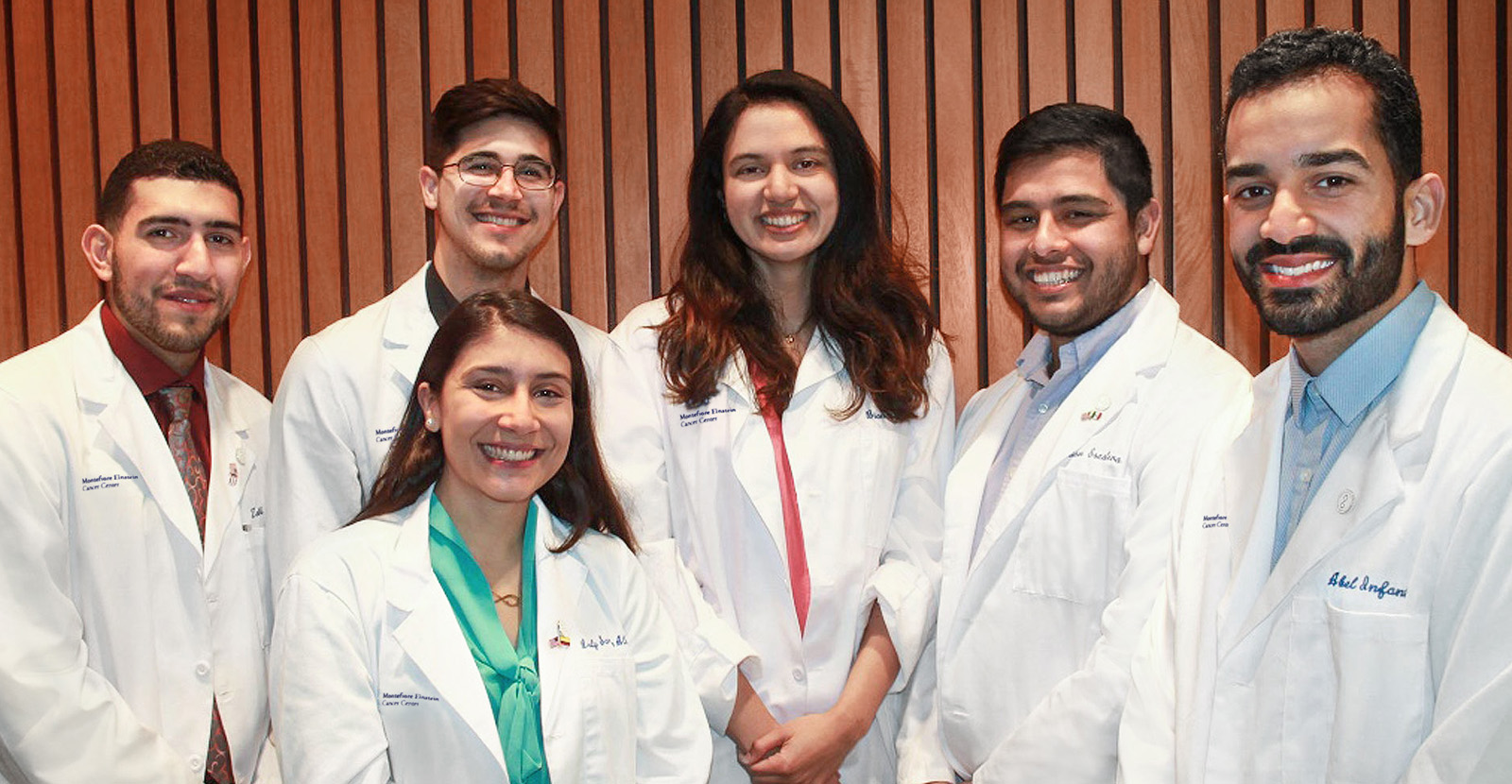 Oncology Interest Group (OIG)
The Oncology Interest Group (OIG) allows students to interact with and learn from physicians in various fields of oncology. The mission is to provide various opportunities for medical students interested in cancer by:
Connecting students with ongoing clinical research projects
Engaging students interested in oncology through a variety of panels, talks and activities
Instructing students about the ethics surrounding oncology and end-of-life care
Providing shadowing and mentorship opportunities to students
American Society of Clinical Oncology (ASCO) Partnership
OIG falls under the umbrella of the American Society of Clinical Oncology (ASCO), which offers OIG members networking opportunities to attend their conference and meet with physicians specializing in a variety of cancers. Through the OIG, medical students explore the fields of medical, surgical, and radiation oncology and learn about shadowing opportunities with Montefiore oncologists.