A History of Diversity and Compassion for All
Our original health system began in 1884, as a philanthropic home for chronically ill people that other hospitals refused to help. In 1912, our first full-service hospital was built in the Bronx. There, we introduced a model designed to make health care accessible to anyone in need. We later became one of the first to hire women in medical positions and, one of the first to accept African American medical residents. When we began to serve as a teaching hospital for Albert Einstein College of Medicine, our partnership led to decades of some of the biggest breakthroughs in medicine, including some of the greatest milestones in cancer care.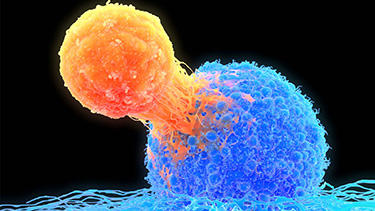 Montefiore Einstein Comprehensive Cancer Center, 50 Years of Milestones
Montefiore Einstein Comprehensive Cancer Center has been at the forefront of innovative cancer treatments for 50 years. We are one of the first cancer centers in the country to bring clinical care and academic research together. We've been translating groundbreaking research into breakthrough treatments ever since. Today our center is among the top 5% of all designated National Cancer Institute (NCI) centers in the United States.
We have expertise in all cancer types, including those considered progressive or rare. Our specialists are renowned leaders in their field and include scientists, researchers, physicians, clinicians, oncologists, and psychosocial experts. We have over 320 clinical trials in progress, which gives patients access to some of today's most advanced treatments.
We serve one of the most ethnically diverse populations in the nation. We treat over 4,000 patients annually with a patient base that includes the Bronx, Connecticut, Hudson Valley, New York City and Westchester.
We focus on delivering personalized treatment strategies that provide our patients with better options and better outcomes. We're recognized as a leader in the delivery of multidisciplinary, team-based cancer care, and proudly serve as an anchor in our vibrant and diverse urban communities.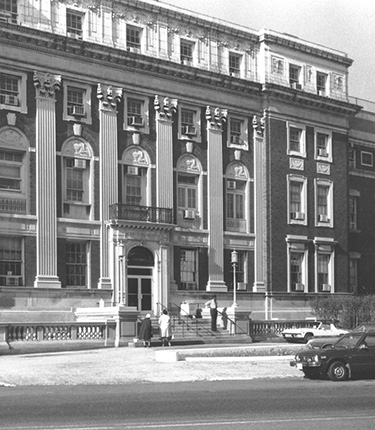 Timeline
Montefiore Health System: Expansion
Expansion began in late 2013 when we entered Westchester County by opening Montefiore New Rochelle, Montefiore Mount Vernon, Schaffer Extended Care Center and Montefiore School of Nursing on the former site of Sound Shore Health System. It was a transformative moment, like the acquisition of Westchester Square Medical Center in the Bronx, which created a first of its kind full-service Emergency Department earlier in the same year.

---
2023
In September 2023, the Cancer Center was awarded comprehensive designation by the National Cancer Institute (NCI), the highest standard achieved by only 55 other NCI cancer centers in the U.S. Through NCI's rigorous peer-review process, the newly renamed Montefiore Einstein Comprehensive Cancer Center (MECCC) was nationally recognized for its paradigm-shifting, practice-changing, policy-impacting cancer-focused science, and awarded a five-year Cancer Center Support Grant (CCSG) from the NCI. With this grant, MECCC will continue to advance the translation of novel cancer research into new treatments, new screening/early detection and diagnostic strategies, and equitable access to care throughout the Bronx community, lower Westchester county, and lower Hudson Valley.
---
2000 to 2022
In 2001, The Children's Hospital at Montefiore (CHAM) opened in a leading-edge facility. CHAM would be ranked as one of "America's Best Children's Hospitals" in U.S. News & World Report's annual listing just a few years later.

Montefiore continued to make national headlines in 2004, when it performed the first successful operation to separate twins joined at the tops of their heads.

---
1990s
The 1990s were a time of clinical advancements at the medical center. In 1991 Montefiore was the first to use Taxol, developed by researchers at our partner institution, Albert Einstein College of Medicine, for the successful treatment of throat cancer.

The following year, Montefiore surgeons were the first in the U.S. to perform a minimally invasive repair of an abdominal aortic aneurysm. As the millennium came to a close, the medical center performed the first carotid stenting using a device to protect patients from stroke and received designation to perform heart transplant surgery.

---
1980s
During the 1980s, Montefiore launched an early response to the emerging AIDS epidemic—earning designation as one of the first comprehensive AIDS Centers in New York State—and established the Child Protection Center, the first center in New York dedicated to the evaluation, treatment, follow-up and prevention of child abuse. In 1981, the Mosholu Preservation Corporation was established as a hospital-sponsored community development and renewal initiative, a powerful antidote to widespread housing deterioration and abandonment.

---
1950s–1970s
Physicians at Montefiore continued to achieve medical breakthroughs when they developed a heart-lung machine used in a series of operations to correct congenital heart defects in children while researchers developed a transvenous cardiac pacemaker in 1958.

Some of our biggest breakthroughs have come as a result of a unique pairing that began in 1963, when Montefiore began to serve as the teaching hospital for Albert Einstein College of Medicine, providing clinical education for medical students and residents.

---
1930s–1940s
During the 1930s, African-American medical residents were accepted at Montefiore at a time when such integration was rare. The following decade, in 1945, the first headache unit and the nation's first hospital-based Department of Home Health Care were both established. Our Montefiore Medical Group practice was established in 1948 to service one of the nation's first HMOs and has since expanded to more than 20 locations throughout the New York metropolitan area.

---
1884–1920s
The Montefiore Home for Chronic Invalids was founded in 1884 by Jewish philanthropists who wanted to do something for chronically ill people whom other hospitals of the day would not help. Montefiore quickly expanded and began an age of delivery system innovation, medical education and scientific research that it continues today as a premier academic medical center.