Peer Navigators
If you face a cancer diagnosis, you may seek support from your family, friends and loved ones, as well as your healthcare team. At Montefiore Einstein Cancer Center, you can also find support from other cancer survivors.
Our Bronx Oncology Living Daily (BOLD) peer navigators—called BOLD Buddies and BOLD Brothers and Sisters—have walked in your shoes. They know about the journey you're on and will be with you every step of the way.
BOLD Buddies
BOLD Buddies volunteers offer companionship and peer support for adults with cancer—no matter your cancer type or stage. Our volunteers come from diverse backgrounds and cultures, and many buddies speak English and Spanish, and other language combinations. Enjoy peace of mind that you'll be matched with a BOLD Buddy who gets to know you, listens and helps you feel fully supported.
BOLD Buddies host welcome tables in our clinics and lead art activities within our infusion clinic. They also provide one-on-one support. BOLD Buddies can:
Call you before or after medical appointments
Go with you to appointments and treatments
Share details about their own experience with cancer and cancer treatment
The BOLD Buddies program is free and available to anyone in our community who is affected by cancer.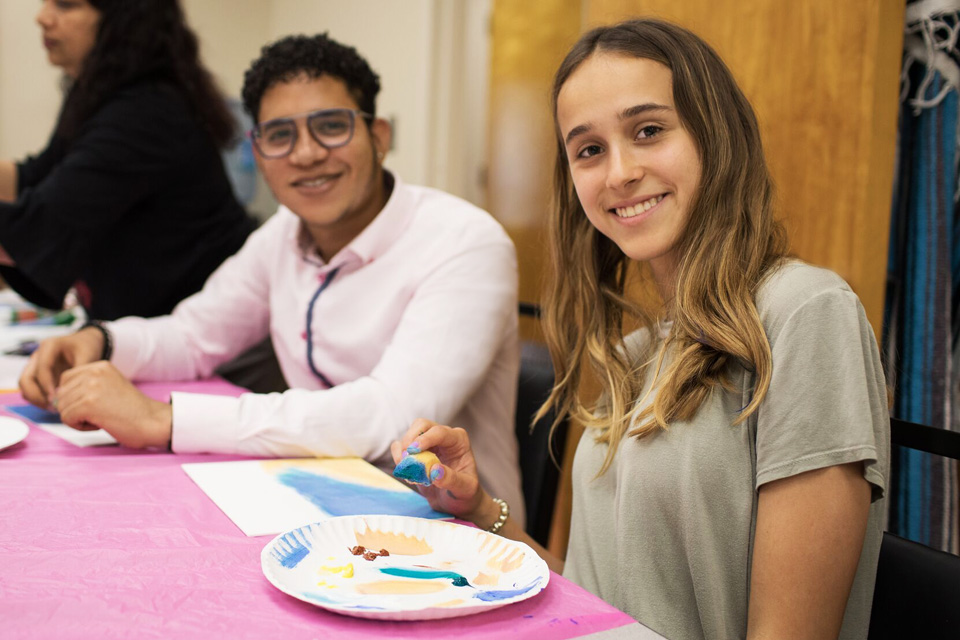 BOLD Brothers & Sisters
Montefiore Einstein Cancer Center's BOLD Brothers and Sisters Program offers peer support, comfort and understanding to teens and young adults ages 12 through 25 who have a loved one with cancer. These volunteers provide:
Academic mentoring
Companionship
Fun activities (including field trips and events)
By supporting teens and young adults affected by cancer, BOLD Brothers and Sisters also support patients concerned about the young people in their lives impacted by their cancer diagnosis.