Our Approach to Genitourinary (GU) & Urologic Cancers
Access comprehensive care for cancers of the urinary and genital system—including kidney, bladder, urethral, testicular and penile cancers—from the cancer specialists at Montefiore Einstein Comprehensive Cancer Center. Ranked in the top one percent of all hospitals in the nation for cancer care by U.S. News & World Report, our NCI-designated comprehensive cancer center merges the worlds of clinical care and academic research while keeping you—our patients—at the center of everything we do.
We use a research-based approach to diagnose and treat cancers that affect the genitourinary system. Our goal is to eliminate the cancer, normalize urinary function, and restore sexual function—and enable you to attain these goals with the help of nurse-led support groups and other help.
Through the work of our team of multidisciplinary specialists, we will work quickly to confirm a diagnosis and build a comprehensive care plan customized for you. And if your plan includes surgery, our exceptional urologic cancer surgeons may use minimally invasive and precision robotic technologies to help ensure the fastest recovery and shortest hospital stay possible.
Diagnosis
Early diagnosis gives you the best chance at successfully treating genitourinary and urologic cancers. We've designed a model for diagnosing cancer that involves the use of cutting-edge tools and technologies. To detect bladder cancer early, for example, we can offer patients a unique FDA-approved blue light cystoscopy approach to examine the lining of your bladder that can detect tumors when they are very small, which is an improvement over what standard cystoscopy can do. We're one of three cancer centers in the New York City area offering this approach.
The information we can gather using our cutting-edge screening and detection tools gives you and your care team powerful information to make decisions about what to do next.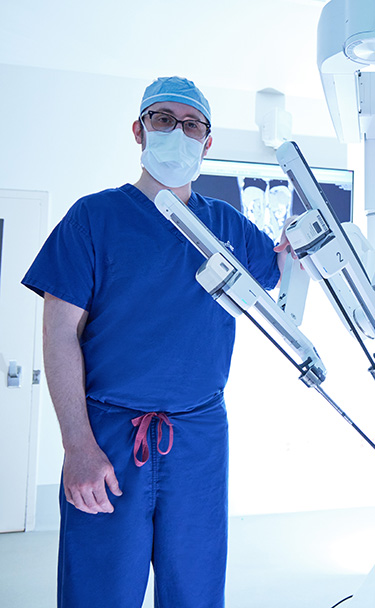 Comprehensive Care
We communicate regularly with you and other members of your team to ensure your treatments and care plan stay up to date—even as your needs may change. We're committed to treating the whole patient, not just the cancer, and can provide various types of support as you navigate what can be a difficult and challenging time.
Every patient is different, and so is every cancer. Depending on your situation and needs, your individualized treatment plan may include:
Radiation therapy, including proton beam therapy.
Our surgeons use the da Vinci® Surgical System to perform minimally invasive and robotic procedures where there is a need for extreme precision, range of motion, and flexibility. To perform this type of procedure the surgeon watches a high-resolution 3D view of the area, manipulating four robotic arms and other instruments. Benefits over more traditional surgery include less risk of damage to healthy tissue, reduced blood loss, risk of complications and pain, and generally a faster recovery and shorter hospital stay.
Advanced Care
At Montefiore Einstein Comprehensive Cancer Center, patients benefit from treatments and scientific breakthroughs made possible through an extensive foundation in evidence-based research. Discoveries in the use of x-rays, photon, proton, and now carbon ion radiation, to treat genitourinary and urologic cancers have been underway at our cancer center for over 20 years. Our many clinical trials for genitourinary and urologic cancers often give people access to treatments not yet available at other cancer centers.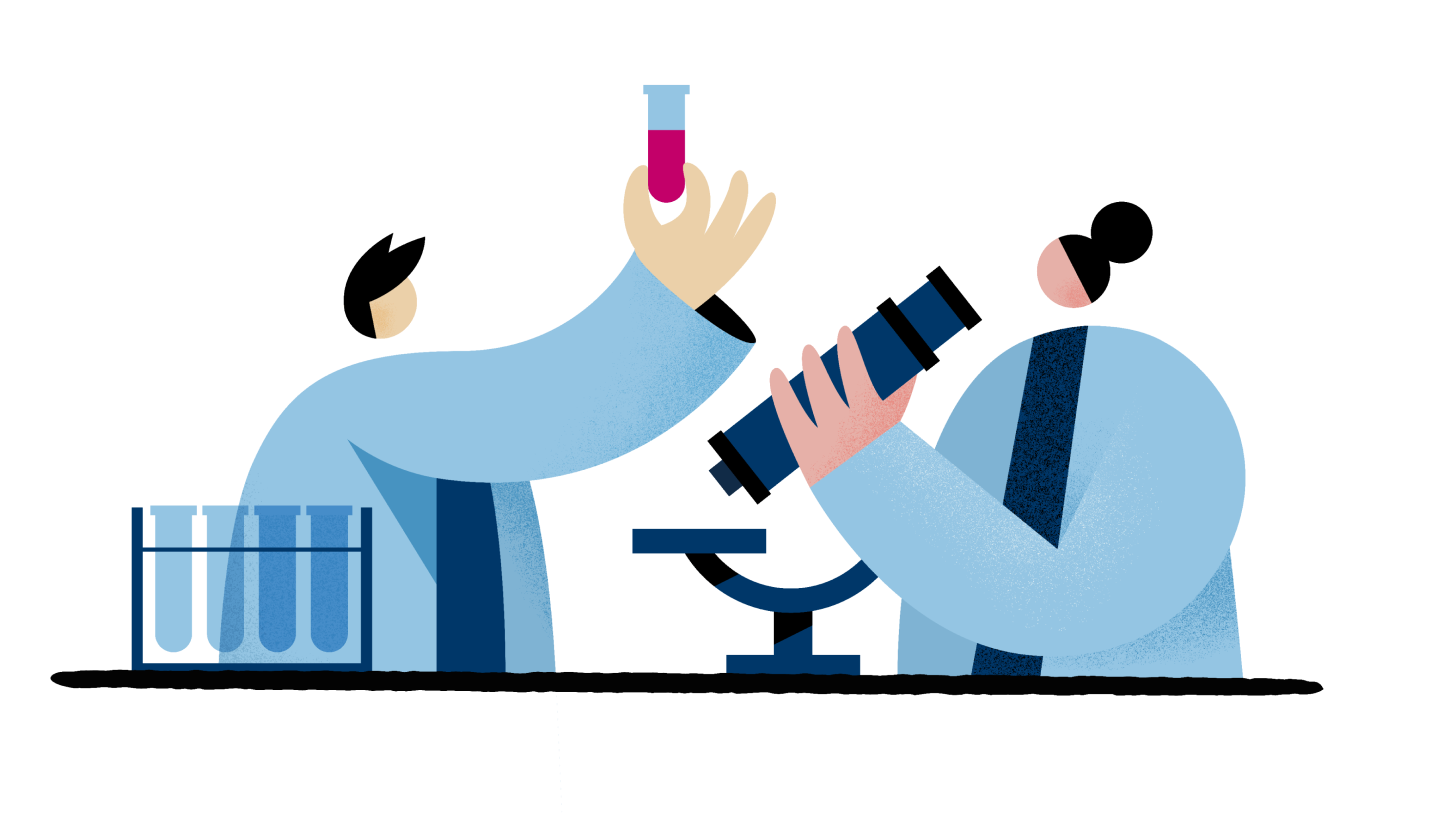 Clinical Trials for Genitourinary & Urologic Cancers
Find a genitourinary (GU) & urologic clinical trial that's right for you.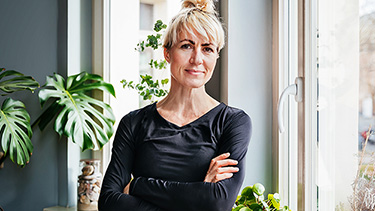 Care Navigation & Support Services
At Montefiore Einstein Comprehensive Cancer Center, we're focused on the prevention, early diagnosis and treatment of cancer. You can place your trust in our multidisciplinary team of world-renowned experts. Our full-service Comprehensive Cancer Center offers a comprehensive range of traditional and holistic care, from screening and diagnosis, through survivorship. This includes care navigation, mental health and wellness services and other supportive programs like financial counseling and rehabilitation.
Benefit from highly specialized, coordinated and compassionate care focused on the whole person. We're here to address your complex medical needs and improve your quality of life.
Your Genitourinary & Urologic Cancers Team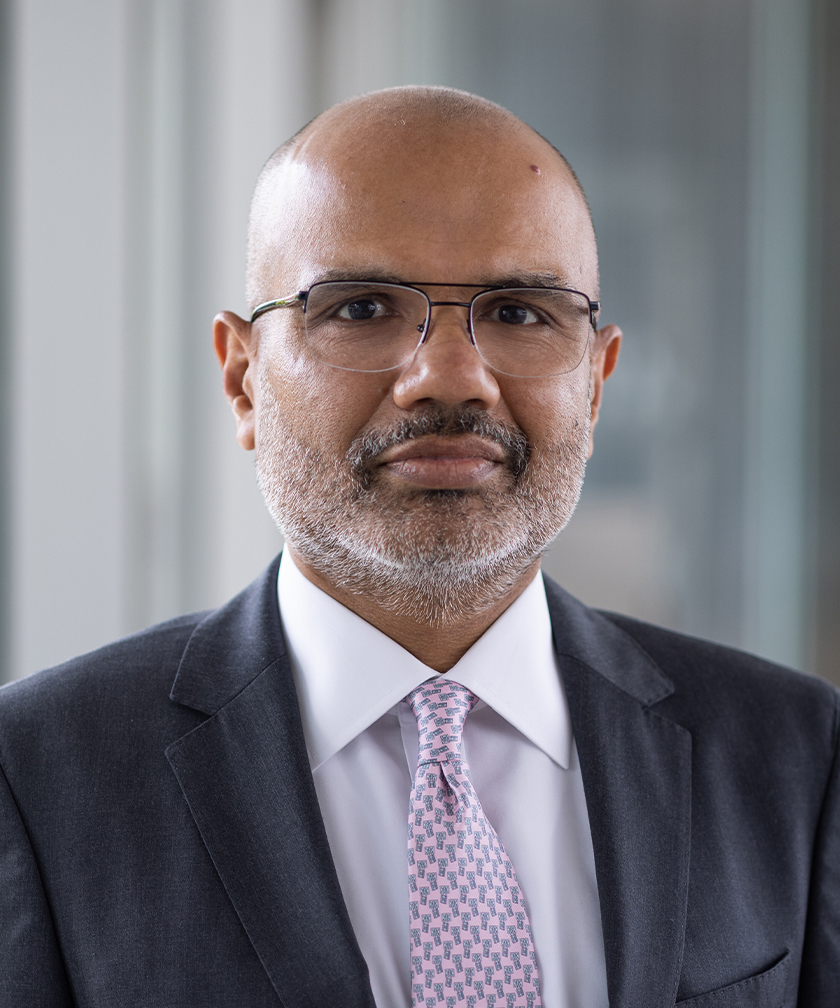 Madhur K. Garg, MD, MBA
Clinical Director, Radiation Oncology, Co-Director, Stereotactic Radiosurgery Program, Professor, Radiation Oncology and Otolaryngology
Kara L. Watts, MD
Associate Professor, Urology, Attending Physician
A multidisciplinary team that may include urologists, surgeons, medical oncologists, gynecologists, social workers, and other specialists will listen to your needs and offer guidance along the way. We are highly skilled at managing common as well as rare types of genitourinary and urologic cancers, including cervical cancer, testicular cancer, and penile cancer.
About Genitourinary & Urologic Cancers
Genitourinary cancers occur in the genital and urinary organs of males and females. The branch of medicine known as Urology, however, focuses on the urinary tract in males and females, on one hand, and on the genital tract that constitutes a part of the reproductive system in males, on the other.
Genitourinary and urologic cancer is named for the part of the body affected. Examples include:
Renal (kidney) cancer: renal cell carcinoma, collecting duct carcinoma
Bladder cancer: urothelial carcinoma, urachal cancer
Ureteral cancer: transitional cell carcinoma, squamous cell carcinoma
Urethral cancer: squamous cell carcinoma, transitional cell carcinoma, adenocarcinoma
Testicular cancer: germ cell tumor, non-seminoma and seminoma
Penile cancer
Terminology can be confusing. If you're looking for gynecologic cancer care, please see our section on Gynecologic Cancer. And if you have concerns or needs related to the prostate gland component of the genitourinary system, please see our extensive information about Prostate Cancer.
Events That Might Interest You
Throughout the year, we offer several public events and classes. We design these community engagement programs to help you learn about cancer, cancer prevention, and living with the disease.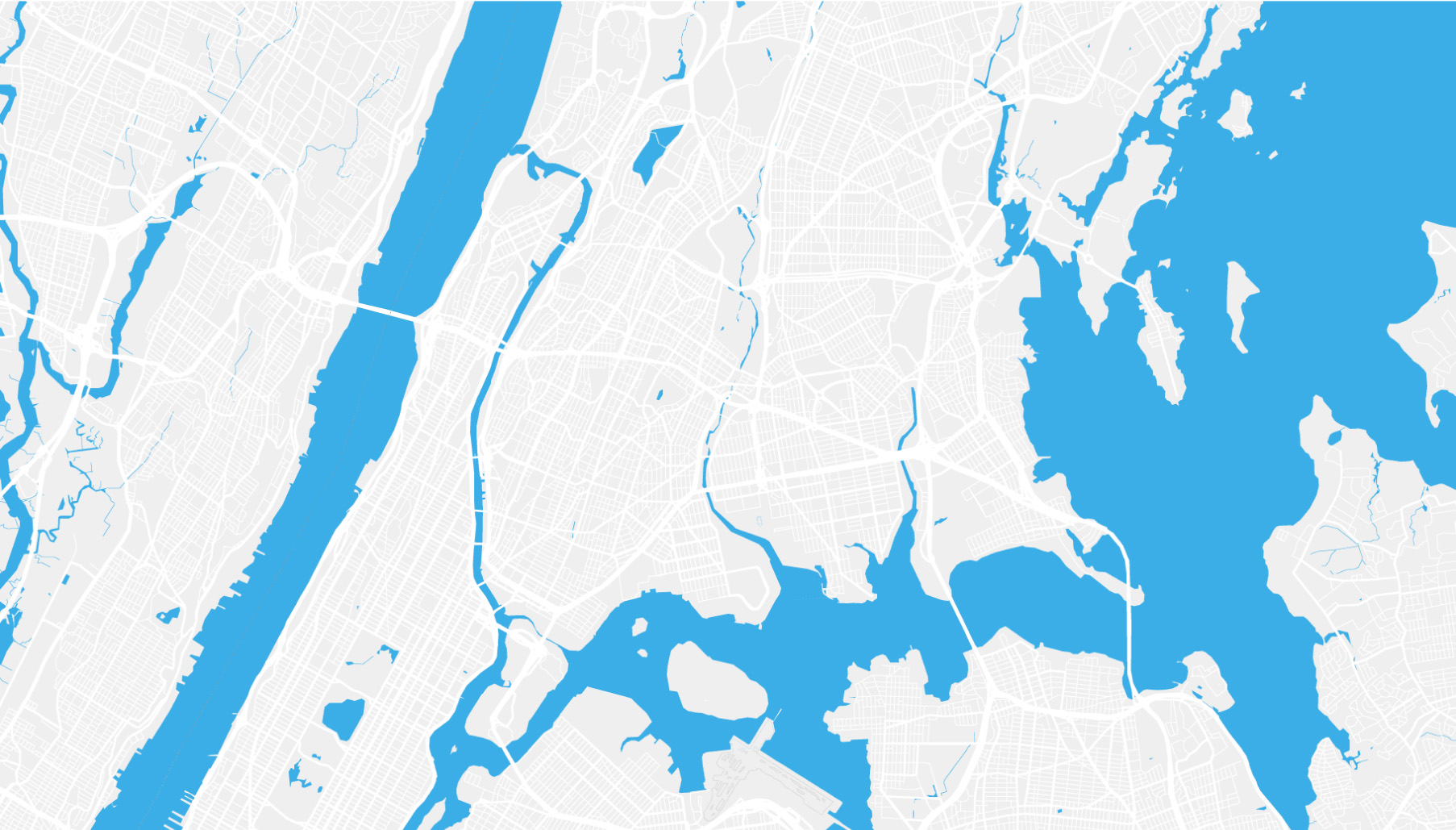 Find Cancer Care Locations
We have more locations than ever to help you with diagnosis, learning, prevention, and living with the disease.