Our Approach to Breast Care
At the Montefiore Einstein Breast Care Center, our multidisciplinary team of experts use the most advanced diagnostics, treatments and technologies to provide personalized care for all types and stages of benign and malignant breast disease.
The Breast Care Center is fully integrated with Montefiore Einstein Comprehensive Cancer Center. We're among the elite 1% of NCI-designated Comprehensive Cancer Centers in the U.S. and we're ranked in the top 1% of all U.S. hospitals for cancer care, according to U.S. News & World Report. With more than 320 active clinical trials, the Montefiore Einstein Comprehensive Cancer Center provides access to leading-edge cancer treatments not available anywhere else and is home to the nation's top breast cancer physicians, surgeons and researchers.
The state-of-the-art Breast Care Center is recognized as a National Accredited Program for Breast Centers, offering comprehensive breast care and the latest mammography technology. The facility provides same-day diagnostic evaluations using 3D tomosynthesis digital mammography, contrast-enhanced spectral mammography, advanced mammogram analysis, ultrasound, MRI, and genetic testing, all under one roof in a tranquil, beautifully designed environment.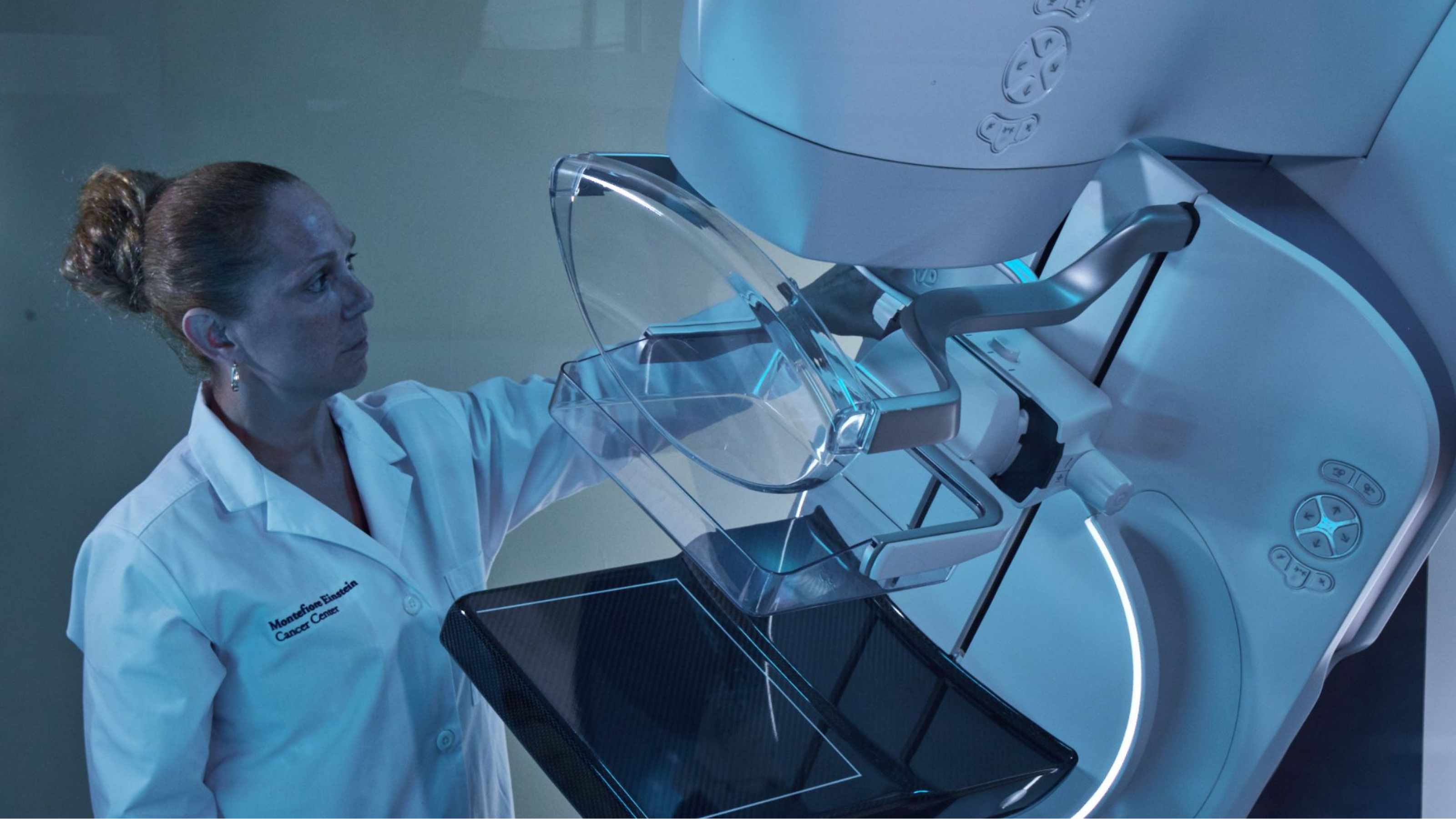 Montefiore Einstein Breast Care Center provides individualized care and advanced screening options. The latest approach is "risk-adapted" screening, with plans that are personalized based on health history, family history, and lifestyle factors. For years, our team has been adhering to mammogram guidelines that have now been adopted by the U.S. Preventative Services Task Force, a panel of independent national experts. Standard guidelines are an excellent starting point for those at average risk for breast cancer, though they're not one-size-fits-all.
We are dedicated to providing an unparalleled level of evaluation and care in a comfortable, patient-centered environment designed to minimize stress and reduce timelines of care. Our services include:
Same day diagnostics
Advanced imaging screening studies
Minimally invasive surgery and plastic and reconstructive surgery
High-risk breast cancer surveillance and prevention program
Genetic counseling
Medical and radiation oncology services
Lymphedema prevention
Nutrition counseling
Montefiore Einstein Comprehensive Cancer Center's Bronx Oncology Living Daily (BOLD) wellness and support programming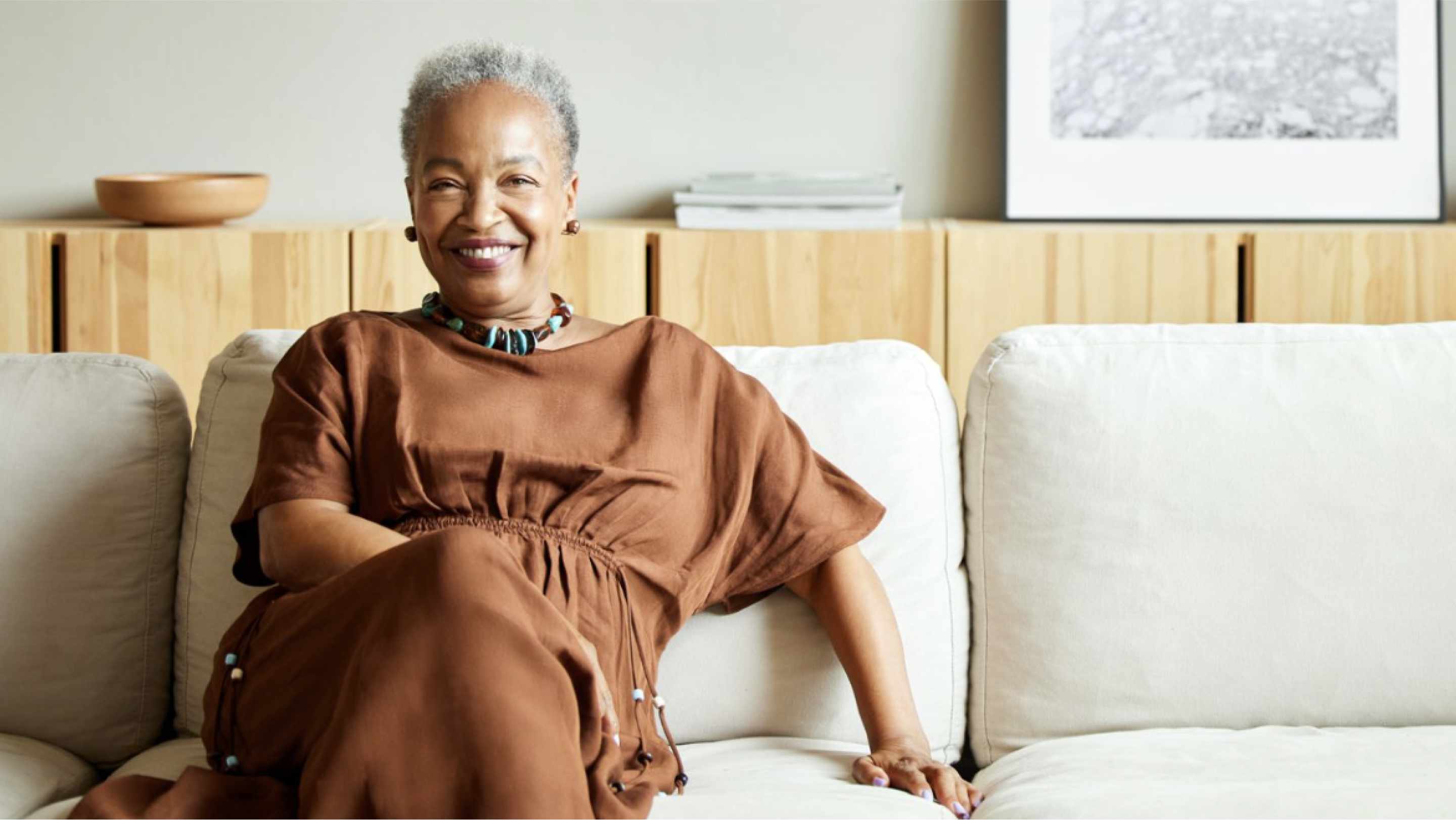 When discovered early, breast cancer is very treatable, often requiring only minimally invasive surgery and no chemotherapy or radiation treatments. We offer same-day diagnostics using the latest technology with advanced features which enables clinicians to see lesions and masses that might otherwise go undetected.
Today's gold standard is the "3D tomo" (3D tomosynthesis) mammogram, which delivers detailed 3D images which reveal abnormalities more clearly. This state-of-the-art technology is designed for greater patient comfort. It also allows patients to self-compress and control the pressure on the breast. The use of 3D mammograms has led to fewer unnecessary biopsies and reduced by about half the need for anxiety-producing callbacks for additional imaging.
This safe, advanced technology uses dye injection to highlight abnormal areas of blood flow, increasing specificity and, like 3D tomo, decreasing the number of false positives, biopsies, and unnecessary surgeries.
Those at a higher risk for breast cancer may need additional tests, such as ultrasounds and MRIs, to complement the mammogram imaging. New "rapid MRIs" are completed in eight minutes instead of the old standard of 40.
Today, we can look for more than 70 high-risk markers through genetic testing. Those with known genetic risks have options that include preventive drug regimens, surgery, and frequent MRI screening. In a recent study of women with BRCA1 and BRCA2 gene mutations which indicate a high risk for hard-to-treat breast cancers, MRI screenings twice-yearly were found to be highly effective in saving lives by detecting breast cancer at its earliest, most treatable stages.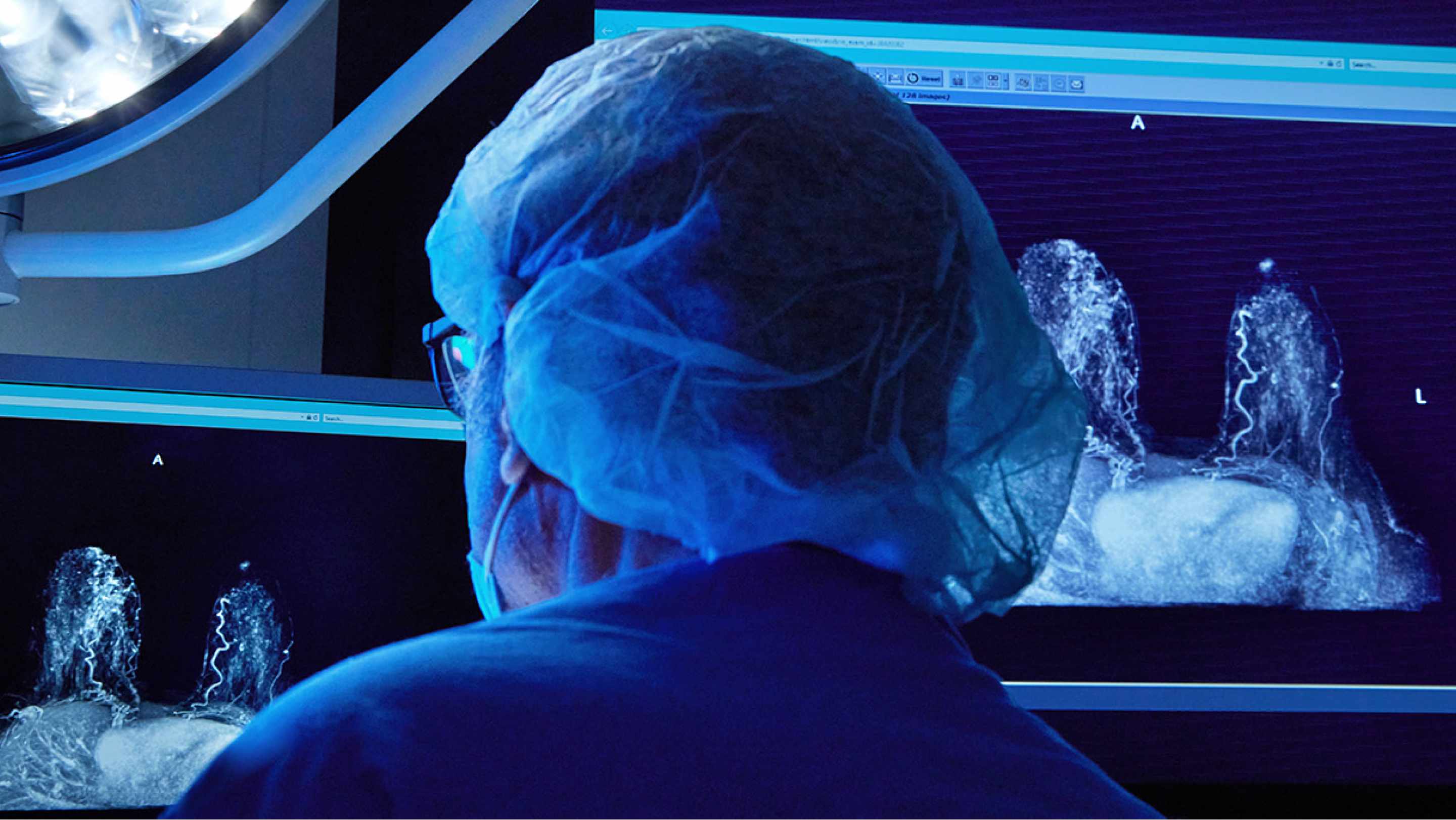 At the Breast Care Center, when someone has a breast lump, abnormal mammogram, or concerning ultrasound result, surgeons and radiologists will immediately have a consultation with the patient and determine the next steps together as a team, in real time. This innovative patient-centered approach reduces the need for potentially repetitive appointments or procedures. For those diagnosed with breast cancer, this model of care delivery ensures timelier diagnosis and a shorter wait time to begin treatment.
We are one of only a handful of breast centers in the nation offering surgical navigation for breast-conserving surgery. This approach allows us to reduce stress and pain by streamlining the surgery schedule, localizing breast lesions with great accuracy and removing cancerous tissue with immense precision.
For people who develop a second, local occurrence following previous breast cancer treatment, we use intraoperative radiation therapy (IORT) as an alternative to mastectomy, providing a second chance at breast conservation. This is an innovative, high-tech approach in which the patient receives targeted radiation treatment during surgery.
Available in fewer than 40 medical centers across the United States, our doctors have been instrumental in pioneering and developing proton therapy. Proton therapy treats cancer with remarkable precision by using radiation to eliminate cancer cells in a specific, targeted area, reaching only the tumor and sparing surrounding tissues.
We offer outpatient treatment plans with the latest, most advanced, state-of-the-art radiation equipment.
Our new facility reflects Montefiore Einstein Comprehensive Cancer Center's commitment to excellence in patient care. With over 320 active cancer clinical trials, including research on breast conservation techniques, our Breast Care Center patients have access to leading-edge cancer treatments.
Our clinical research program gives patients access to a number of ongoing clinical trials at any given time. The clinical trials are often developed by our own faculty and sponsored by the NCI or the pharmaceutical industry.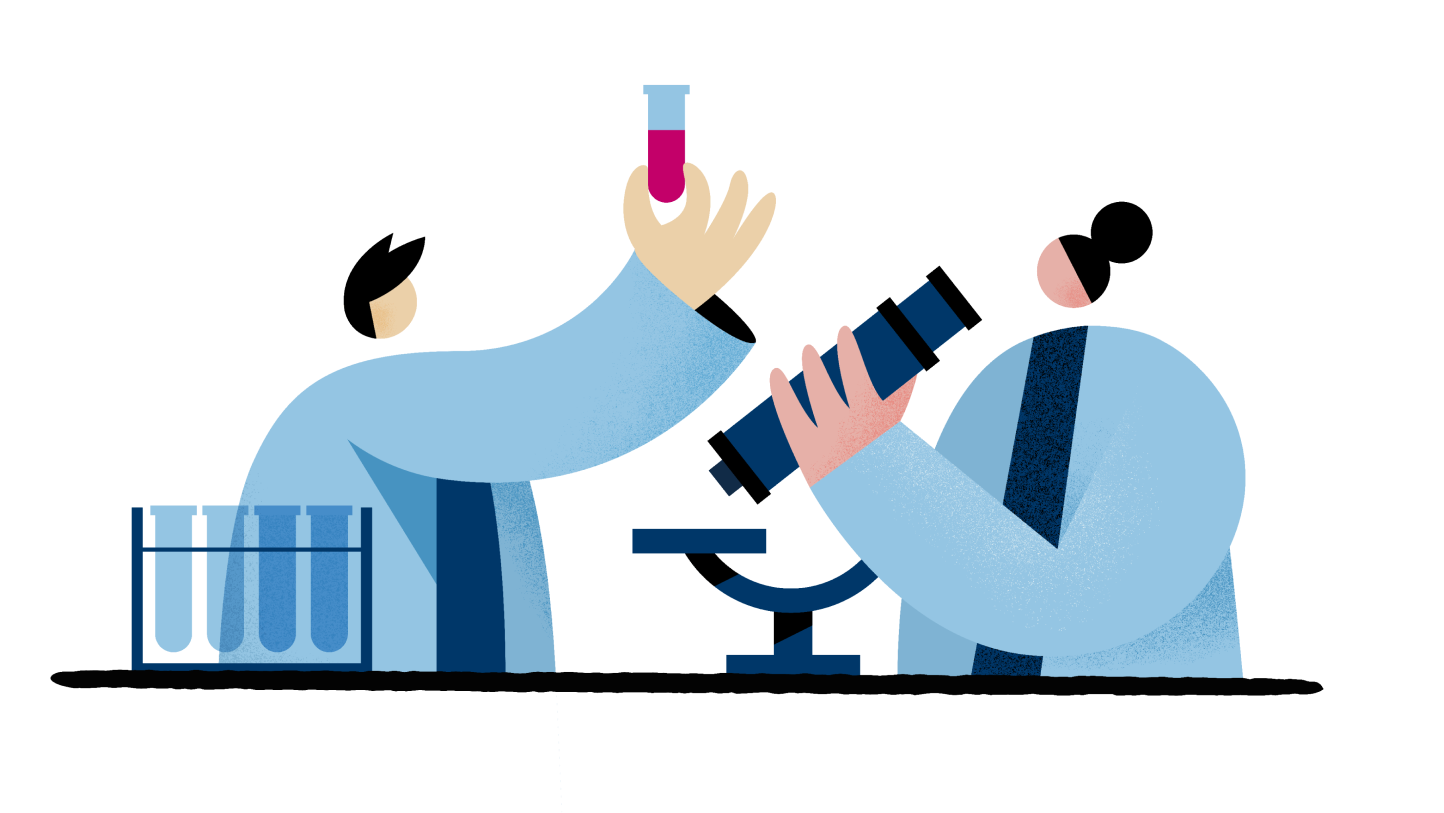 Clinical Trials for Breast Cancer
Find a breast cancer clinical trial that's right for you.
Your Breast Care Center Team
Sheldon M. Feldman, MD
Chief, Division of Breast Surgery & Breast Surgical Oncology Director, Breast Cancer Services Professor, Department of Surgery
Susan A. Fineberg, MD
Section Head Breast Pathology, Attending Pathologist, Associate Professor of Pathology
Evan S. Garfein, MD
Chief, Plastic & Reconstructive Surgery, Associate Professor, Department of Surgery, Associate Professor, Department of Otorhinolaryngology - Head & Neck Surgery
Susan D. Klugman, MD
Director, Reproductive and Medical Genetics, Program Director, Medical Genetics and Genomics at Montefiore Einstein, Profressor, Obstetrics and Gynecology and Women's Health, Albert Einstein College of Medicine
Care Navigation & Support Services
From your first appointment, a breast care specialist will join you and guide you through your visits with various doctors. The support in navigating the breast care process ensures that your care is streamlined and that your experience is as easy and efficient as possible. You may meet with multiple specialists, all on the same day, at the same location. This unique approach ensures you get all the information you need about next steps during one visit.
In addition to our diagnostic and treatment services, the Montefiore Einstein Breast Care Center provides patients access to Montefiore Einstein Comprehensive Cancer Center's Bronx Oncology Living Daily (BOLD) wellness and support programming, volunteer peer support, as well as holistic support services, such as social work, nutrition, wellness programs, yoga, massage, acupuncture, and Reiki.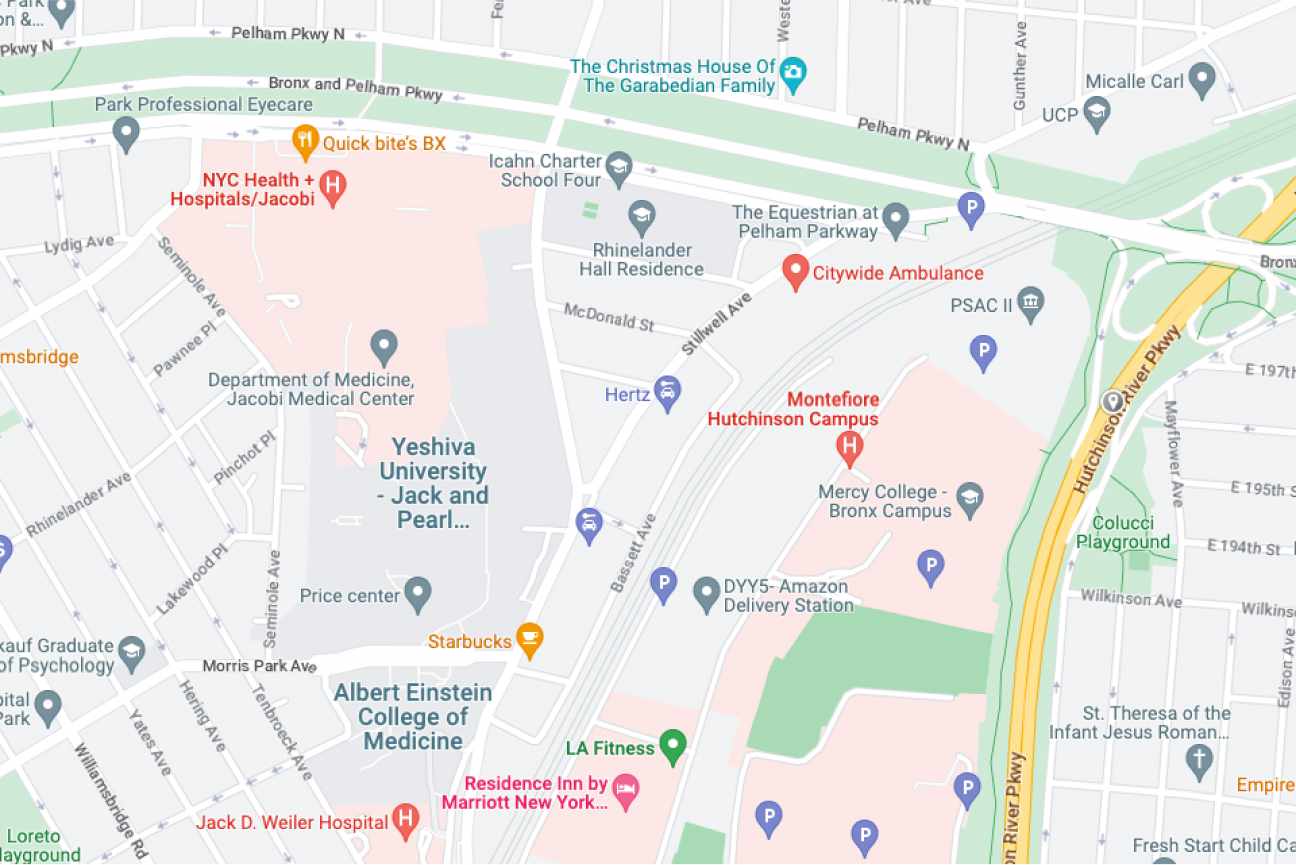 Breast Care Center Location
The Montefiore Einstein Breast Care Center is located on the 7th floor of 1250 Waters Place, Tower 1, in the Bronx.
Montefiore Hutchinson Campus

1250 Waters Place, 7th floor, Tower 1
Bronx, NY 10461
844-273-2786