Solving the Problem of Cancer Dormancy and Relapse
The prevention and treatment of metastatic disease in solid cancers and recurrences in blood cancers is one of the most difficult challenges in cancer treatment. While our knowledge of dormancy and recurrence has grown significantly in the past decade, precise therapeutic strategies to intervene early and stop the process are only now starting to emerge.
Targeting Metastasis
Our notion of metastasis targeting was reshaped by the discovery, in the last 20 years or so, that disseminated cancer cells (DCCs) in solid cancers, or recurrent clones in hematological malignancies, can originate very early on in the evolution of a cancer and that systemically disseminated clones (that evolve early or late) can enter years- to decades-long periods of dormancy. For the first time, we saw an opportunity to intervene. It turns out that cancer often takes a pause, sleeping in the body.
The Cancer Dormancy & Tumor Microenvironment Institute (CDTMI) is the first Institute to comprehensively examine how residual cancer dormancy, aging, lifestyle-related perturbations of target organ niches, epigenetics, genetics, and treatments (among other variables) influence relapse in cancers of all types.
To foster transformative impact, CDTMI collaborates closely with other Montefiore Einstein Institutes and Centers of Excellence, leveraging technological advances and knowledge not immediately available to investigators and labs that focus solely on a specific cancer or process in cancer progression.
CDTMI, supported in part by philanthropic funding, is housed within Montefiore Einstein Comprehensive Cancer Center in the Bronx.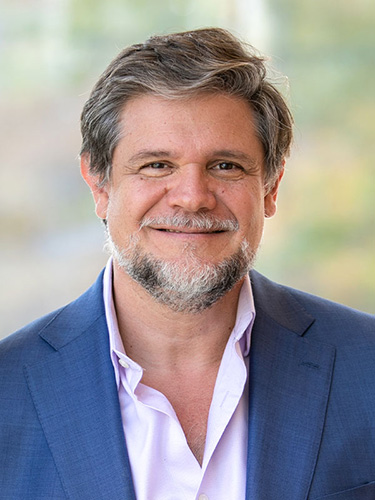 Julio Aguirre-Ghiso, Ph.D.
Director, Cancer Dormancy & Tumor Microenvironment Institute
Institute Founder and Director, Professor Julio Aguirre-Ghiso, Ph.D., is the Rose C. Falkenstein Chair in Cancer Research, Co-Leader of Montefiore Einstein Comprehensive Cancer Center's Tumor Microenvironment and Metastasis Program and Co-Director of the Gruss Lipper Biophotonics Center. He served as President of the Metastasis Research Society and has served at several leadership levels at the American Association for Cancer Research (AACR).
The CDTMI Internal Advisory Board (IAB) includes Dr. Aguirre-Ghiso as well as Cancer Center Director Dr. Edward Chu, Ulrich Steidl, Soledad Sosa, Marina Konopleva, Alyson Moadel-Roblee and John Condeelis. The CDTMI is further advised by the Clinical Research Co-Leaders Amit Verma and Maja Oktay. The IAB is also establishing an external advisory board to expand CDTMI's basic, translational, and clinical expertise
The CDTMI has recruited 36 Montefiore Einstein faculty members and two new external recruits.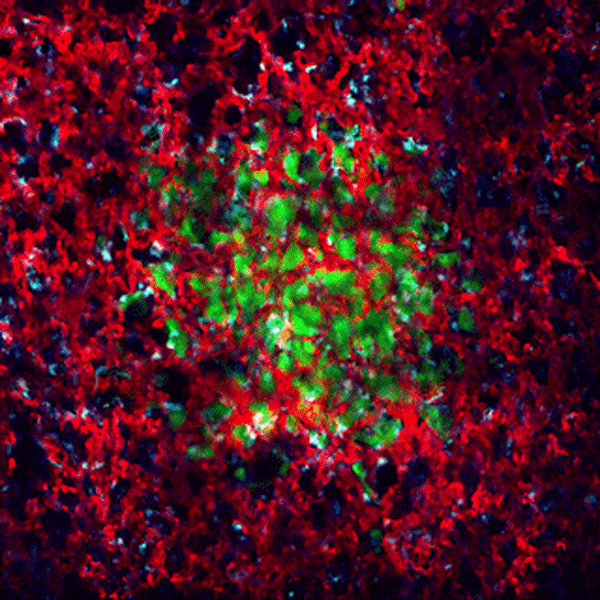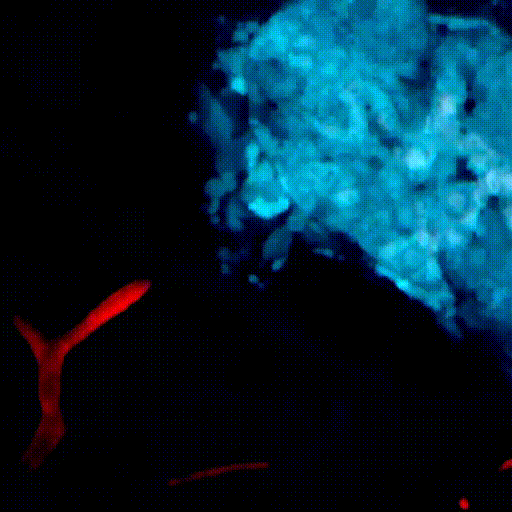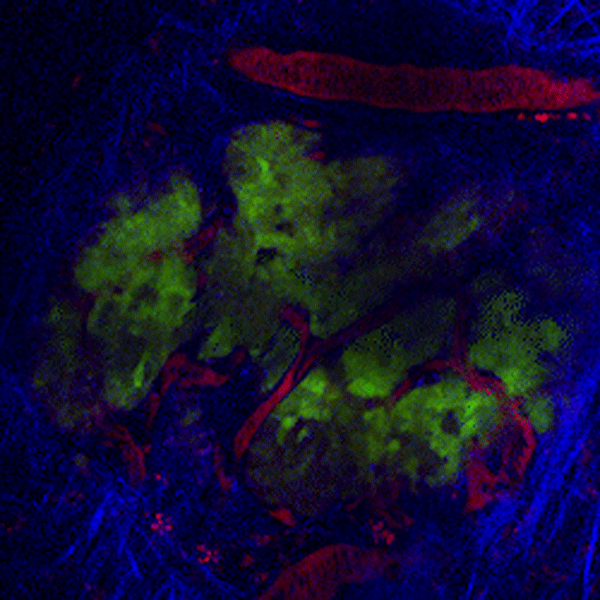 CDTMI Research
CDTMI pursues a model of integrated and collaborative science. This complementation enables an unsurpassed level of integration, co-experimentation, and cross-fertilization of ideas and communication to address and solve the problem of cancer dormancy and relapse.
We combine exploration of cancer dormancy and metastasis, evolutionary biology, age-related tissue pathologies like clonal hematopoiesis, adaptive and innate immunity, and adult stem cell quiescence in tissue microenvironments and effect of therapies across solid cancer and hematological malignancies–all in the interest of solving the problem of cancer dormancy and relapse.
Our mission is to:
Identify the intrinsic and tumor microenvironment mechanisms that control cancer dormancy.
Determine how changes in the host contribute to the awakening of dormant cancer cells.
Reveal the effect of aging on cancer dormancy and its relationship with the immune system.
Identify dormancy biomarkers and therapeutics that can kill dormant cells or help maintain dormancy.
CDTMI Basic & Translational Research
CDTMI has a big vision for delivering new cancer biomarkers and therapeutic strategies—and the power to do it, thanks to our cancer center's multidisciplinary expertise at the bench and bedside, the depth of shared resources available, and the collaborative spirit of our exceptional scientists and clinicians.
CDTMI Advocates & Community Involvement
Our home at Montefiore Einstein Comprehensive Cancer Center is in the Bronx, one of the nation's most vibrant and diverse communities. CDTMI aims to involve and receive input from the racially, economically, geographically, and culturally diverse groups represented here in its research efforts—to the benefit of everyone involved.
Join Us
The CDTMI is recruiting talented investigators in the biological and biomedical sciences with research programs aligned with the Institute's vision. The call for faculty positions is open at the Assistant and Associate Professor levels. Interested candidates should send a summary of their research program and goals, as well as their curriculum vitae, to Nuri Panjaton at nuri.panjaton@einsteinmed.edu.