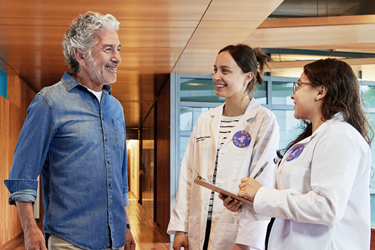 Bronx Oncology Living Daily (BOLD)
A cancer diagnosis can affect your mind, body and spirit. Our Bronx Oncology Living Daily (BOLD) program provides free wellness and support services that holistically meet your emotional, physical and spiritual needs. BOLD is available to you whether you live in the Bronx or elsewhere in the New York region.
Our nationally recognized team of specialists and volunteers, which includes many cancer survivors, provides support to people with cancer through a variety of program offerings. We also serve the loved ones in your life affected by your cancer diagnosis by supporting your family members, friends and caregivers, so they can best support you throughout your cancer journey.
To learn more about the BOLD Program, call 718-430-2380 or email cancersupport@einsteinmed.edu.
BOLD Programs & Services
BOLD has a variety of offerings—all delivered with compassion and tailored to your needs. Our programs and services were designed based on direct feedback from people affected by cancer. We offer:
Individual counseling
Nutrition and fitness workshops
One-on-one and group support
Wellness workshops and events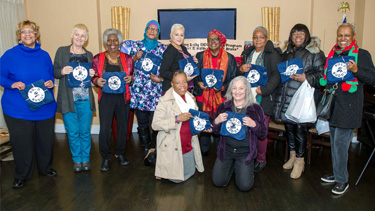 BOLD Buddy Peer Navigators
Sometimes, the best support you can get is from someone who's been where you are now. Our BOLD Buddy Program offers one-on-one support from other cancer survivors. Your BOLD Buddy is your peer navigator who can accompany you to treatment visits or be a listening ear on the phone between appointments.
Your BOLD Team
BOLD is part of Montefiore Einstein Comprehensive Cancer Center's Psychosocial and Integrative Oncology Program. Our mental health specialists, mind-body practitioners, specially trained staff and cancer survivor volunteers work together to provide supportive and inclusive services to everyone who needs them. Many of our programs and services are offered in multiple languages.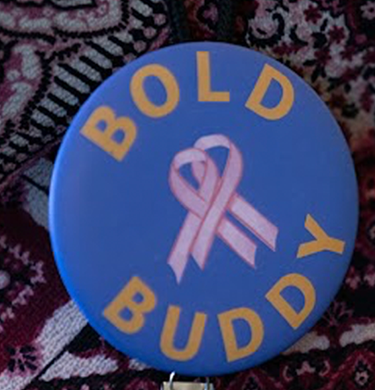 BOLD Interns 
BOLD receives tremendous support and offers high-quality learning opportunities to Bronx area college students. These pre-medical students—our BOLD interns—come from diverse backgrounds and participate in all aspects of our BOLD program, including community outreach. Interns also have the opportunity to conduct research related to their work with BOLD.
Learn more about:
Your Guide for Cancer Screening