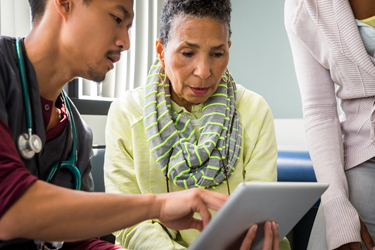 Access to Care & Clinical Trials
Montefiore Einstein Comprehensive Cancer Center believes that everyone should have access to the very latest oncology treatments. We're committed to advancing patient care through research and science, and providing the best possible care equitably to all patients.
It is part of our mission to ensure that everyone in the communities we serve can access the care they need. Health equity is a cornerstone of the work we do. Our research breakthroughs continue to lead to transformative cancer treatment. We believe patients of all backgrounds deserve equal opportunity to benefit from our care and to take part in our promising clinical trials.
Access to Cancer Care & Prevention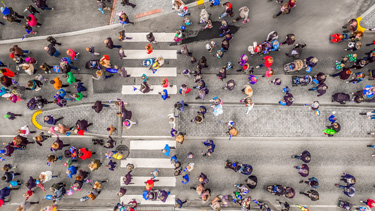 Access to Cancer Clinical Trials
At Montefiore Einstein Comprehensive Cancer Center, we strive to make sure our research reflects the broad diversity of our patient population. This leads to knowledge that provides better access, care and outcomes to all patients.
Annually we treat over 5,500 new cancer patients with over 200 different types of cancer and are involved in more than 320 clinical trials. Some of our recent trials have revealed incredible findings helping to transform cancer care.
We have one of the nation's most rigorous review processes to ensure these trials are conducted ethically and with each participant's wellbeing prioritized and ensured.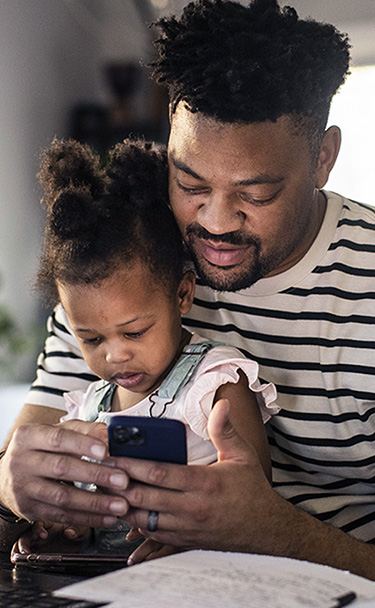 Community Advisory Board
Access to care and values of diversity, equity and inclusion (DEI) are priorities for our Community Advisory Board. This group includes community members, representatives from local government agencies, healthcare leaders and other industry leaders. The Community Advisory Board—together with cancer center team members—focuses on specific goals related to the accessibility and ethical practices of clinical trials, cancer prevention, screening and treatment.
Diversity & Health Equity in Cancer Research
We want to make cancer research more inclusive to ensure that cancer care itself is as inclusive as possible. We offer resources for cancer researchers interested in community-focused work.
NCI Community Oncology Research Program
Our cancer center is proud to be a part of the National Cancer Institute's Community Oncology Research Program (NCORP). This designation supports our efforts to recruit minority and underrepresented patients into cancer clinical trials.
Through NCORP, we're focused on:
Building rapport with patients and families
Engaging doctors, nurses and other health professionals as study champions
Maintaining effective working relationships with providers and clinical staff
Diversity & Inclusion Initiative
Our Cancer Center is a part of DISRUPT (Diversity and Inclusion in Scientific Research Underpinning Prevention and Therapeutic Trials). This national Stand Up to Cancer initiative improves participation in clinical trials by:
Addressing community concerns about cancer research
Providing information at the point of care to overcome implicit bias
Supporting basic and translational scientists with better cancer data
Raising awareness about the importance of representation in cancer research
DISRUPT brings together multidisciplinary teams from four New York City institutions charged with reducing the cancer burden that affects approximately two million people living in some of the most diverse and underserved communities in the United States.
Most research is done primarily in white populations. This creates uncertainty about the best ways to treat Black, Indigenous and People of Color (BIPOC) dealing with cancer. Across the U.S., there is low participation in clinical trials among BIPOC.
Part of our work for DISRUPT includes a Health Equity Breakthrough Team Research Grant Program. This program works to address the low numbers of participation by racial and ethnic minority populations in cancer research, despite the disproportionate burden of disease on BIPOC communities. As part of this grant, we have formed a Breakthrough Team to bring the foundational work we are doing to the broader work in DISRUPT. In addition, the Breakthrough Team combines new perspectives integrating social science domains with clinical research. The goal is to provide education so that when someone is diagnosed, it won't be the first time they hear about clinical trials.
Visit the Stand Up to Cancer DISRUPT website to learn more about this program.
Education & Information Initiative
Our team is part of Bridging Research, Accurate Information and Dialogue (BRAID). This initiative—originally developed to address community concerns about COVID-19 vaccines—now focuses on eliminating misunderstandings and mistrust of health information related to clinical trials. The BRAID model uses community influencers to facilitate discussions and overcome negative perceptions about clinical trials.
The BRAID model uses a technique called motivational interviewing (MI), an evidence based approach to behavior change. Clinicians talk with patients to better understand their reservations and provide them with science-based information to answer concerns and remove doubts.
Community Access to Cancer Screening & Prevention