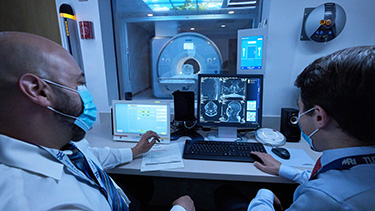 Navigating Your Cancer Journey
Cancer care is a journey. It starts with an accurate diagnosis and continues through treatment and survivorship. Ranked in the top one percent of all hospitals in the nation for cancer by U.S. News & World Report, Montefiore Einstein Comprehensive Cancer Center provides you with leading-edge, comprehensive care no matter where you are in your cancer journey. Our experienced specialists provide compassionate, expert support at every step of the way.
Getting an Accurate Diagnosis
Choosing a Doctor
If you or a loved one has cancer, finding the right doctor is the most important first step. For more than 50 years, Montefiore Einstein Comprehensive Cancer Center has provided treatment for more than 200 common and rare forms of adult and childhood cancer, with world-renowned, disease-focused experts who are dedicated to delivering patient-centered care.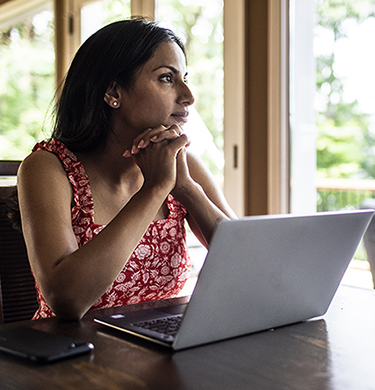 Your First Appointment
Your first appointment is a chance to get to know the members of your multidisciplinary care team. They will take the time to answer your questions and help you feel comfortable with the next steps. To ensure you are ready to make the most of your care and treatment, there are a few things you can do to feel prepared before we begin.
Verify Your Insurance
Montefiore Einstein Comprehensive Cancer Center accepts most major insurance plans. However, we recommend you check with your insurance company before your first appointment. Our financial counselors can answer any questions you may have.
Navigating Care & Treatment
Cancer care is about more than just tests and treatments. Understanding the specifics of your cancer type and your treatment plan options can help you begin your journey on the right footing. Our cancer center's team of world-renowned experts will be by your side to clarify your diagnosis and provide the support you need to take the next steps.
With one of the earliest established nurse navigator programs, Montefiore Einstein Comprehensive Cancer Center pairs each patient with a dedicated nurse navigator to assist in preparing for and completing your cancer treatments. Your nurse navigator is your partner and a member of your multidisciplinary care team. They will work with you and your oncologists (cancer doctors), surgeons and other specialists to provide the following assistance:
Preparing for Treatment
At Montefiore Einstein Comprehensive Cancer Center, we offer a full spectrum of traditional, state-of-the-art and holistic cancer treatments. Each treatment has its own potential impact on your physical and emotional health. By understanding and preparing for the short- and long-term effects of treatment, you can optimize your experience and outcomes.