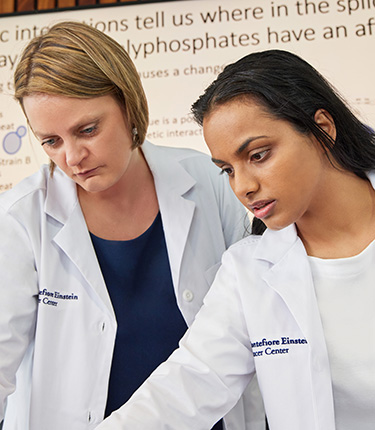 Education & Training
Montefiore Einstein Comprehensive Cancer Center's world-class education and training programs provide an opportunity for those interested in cancer research and medicine and who want to build their clinical and research skills in a state-of-the-art cancer center. Our NCI-designated comprehensive cancer center is consistently ranked in the top 1% of all hospitals in the nation for cancer by U.S. News & World Report.
Cancer Research Education & Training
Our Cancer Center joins clinical care and academic research and allows for the translation of novel and cutting-edge scientific discoveries into improved clinical outcomes and new life-saving treatments. This is why we offer a wide variety of training and educational programs for individuals at all levels of their scientific and biomedical careers.
Cancer Research Training and Education Coordination (CRTEC) Leadership
Associate Director, Cancer Research Training and Education, Montefiore Einstein Comprehensive Cancer Center
CRTEC Assistant Director Diane Safer leads Career and Professional Development programming
Professional Development Programs
Cancer clinical specialists and researchers benefit from our professional education opportunities. We offer seminars and for-credit career development programs for professionals.
Continuing Medical Education (CME)
The Center for Continuing Professional Development (CCPD) administers one of the largest medical school-based continuing medical education (CME) programs in the New York region. We offer in-person and virtual cancer-focused CME learning opportunities.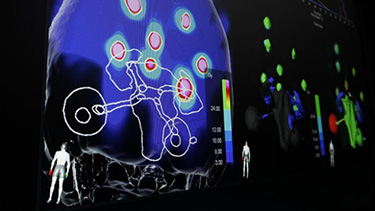 Clinical Fellowships
Take part in clinical fellowship programs that prepare you for a career in patient-centered, evidence-based cancer care. Our three- and four-year programs offer skill-building experiences across clinical practice, research and academic settings.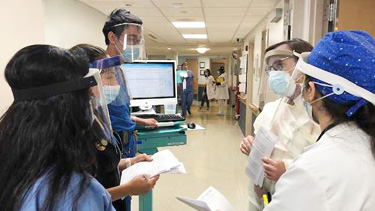 Residency Programs
We train the next generation of highly specialized cancer doctors through our comprehensive yet focused residency programs.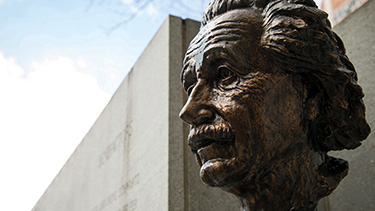 Education at Albert Einstein College of Medicine
Nearly 2,000 faculty and more than 1,200 students form the foundation of Albert Einstein College of Medicine. These nationally recognized and highly motivated educators and trainees combine the pursuit of scientific excellence with compassionate care to provide everyone we serve with a care plan that is thorough, personalized and uniquely comprehensive.
Visit the Albert Einstein College of Medicine website to learn more about specific education programs, student clubs and interest groups.