About Our Approach to Clinical Trials
Clinical trials are research studies that explore new possibilities for finding, preventing, treating, and managing illness.
Community is at the heart of everything we do. Being in the heart of a racially and ethnically diverse community, we want to ensure that our patients have access to the very latest treatments as well as the doctors and nurses with experience in administering them. Many times, these treatment options involve being part of a clinical trial.
Montefiore Einstein Comprehensive Cancer Center is involved in more than 320 clinical trials. Through them we're able to provide patients with access to treatments not yet available to the general public.
Today's current treatments for cancer were all a part of a clinical trial at one point. Findings from clinical trials can ultimately provide new cancer treatment strategies for people in our community and beyond.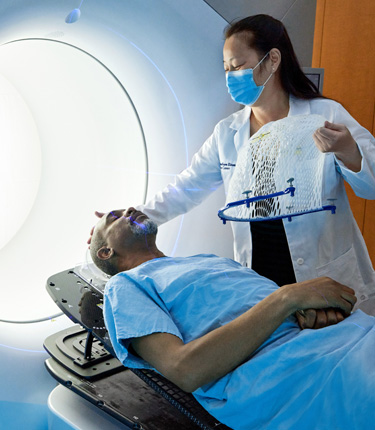 Integrating Discovery into Care
While we have a strong focus on clinical research studies for the types of cancers that most commonly affect our community—such as lung cancer, colorectal cancer, cervical cancer, and prostate cancer—we're conducting research in many types of cancer.
Regardless of the type of cancer, our goal is to provide the highest quality of care. We collaborate with our patients to map out a personalized treatment pathway, which may include partnering with our doctors and researchers to participate in a clinical trial.
We encourage everyone to ask their care team if a clinical trial is an available option for care.
Partnerships That Expand Options
Clinical trials at Montefiore Einstein Comprehensive Cancer Center draw on the strength of the many partnerships we've built over time. We work with other NCI-designated cancer centers, academic medical centers, programs (including cooperative groups) through the National Cancer Institute (NCI), and biotechnology and pharmaceutical companies.
As one of the country's 14 Minority/Underserved NCI Community Oncology Research Programs (MU NCORP), Montefiore Einstein Comprehensive Cancer Center physicians and patients have access to clinical trials and novel therapies targeting the cancers that affect our community the most. This also means our patients may be able to receive and experience potentially new ways to screen, diagnose and treat cancer.
In addition to research on ways to treat cancer, we're studying ways to lessen side effects from treatments, and improve the quality of life for those who are actively receiving or have finished treatment.
What Are Clinical Trials?
Clinical trials are research studies that involve people. Through clinical trials, doctors find new ways to improve treatments and the quality of life for people with certain diseases.
Researchers design cancer clinical trials to test new ways to:
Treat cancer
Find and diagnose cancer
Prevent cancer
Manage symptoms of cancer and side effects from its treatment
Clinical trials are the final step in a long research process that begins in a laboratory. Before any new treatment is used with people in clinical trials, researchers work for many years to understand its effects on cancer cells in the laboratory. They also try to figure out the side effects it may cause.
Any time you or a loved one needs treatment for cancer, clinical trials are an option to think about. Trials are available for all stages of cancer. It is a myth that they are only for people who have advanced cancer that is not responding to treatment. Ask your doctor about clinical trials that might be an option for you. You can also look for trials yourself by visiting Find NCI-Supported Clinical Trials.
Every clinical trial has a person in charge, usually a doctor, who is called the principal investigator. The principal investigator prepares a plan for the trial, called a protocol. The protocol explains what will be done during the trial. It also contains information that helps the doctor decide if this treatment is right for you. The protocol includes information about:
The reason for doing the trial
Who can join the trial (called "eligibility criteria")
How many people are needed for the trial
Any drugs or other treatments that will be given, how they will be given, the dose, and how often
What medical tests will be done and how often
What types of information will be collected about the people taking part
Why Are Clinical Trials Important?
Today, people are living longer through successful cancer treatments that are the results of past clinical trials. Through clinical trials, physicians determine whether new treatments are safe and effective and work better than current treatments. Clinical trials also help us find new ways to prevent and detect cancer. And they help us improve the quality of life for people during and after treatment. When you take part in a clinical trial, you add to our knowledge about cancer and help improve cancer care for future patients. Clinical trials are the key to making progress against cancer.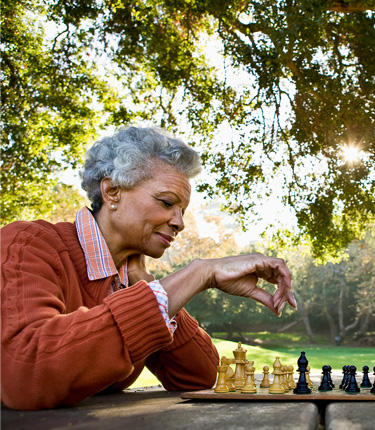 There are several types of cancer clinical trials, including treatment trials, prevention trials, screening trials, supportive and palliative care trials, and natural history studies. Each type of trial is designed to answer different research questions and will help researchers learn things that will benefit people in the future.
Most cancer clinical trials are treatment studies that involve people who have cancer. These trials test new treatments or new ways of using existing treatments, such as new:
Drugs
Vaccines
Approaches to surgery or radiation therapy
Combinations of treatments, including some that work to boost your immune system to help fight the cancer
Many newer treatment trials require people to have their tumors tested for genetic changes to see if treatments targeting specific changes might work better for them than standard treatments.
Treatment trials are designed to answers questions such as:
What is a safe dose of the new treatment?
How should the new treatment be given?
Does the new treatment help people with cancer live longer?
Can the new treatment shrink tumors or prevent them from growing and spreading to new places in the body?
What are the new treatment's side effects?
Does the new treatment allow a better quality of life with fewer side effects?
Does the new treatment help prevent the cancer from coming back once treatment is finished?
Cancer prevention trials are studies involving healthy people. In most prevention trials, the people who take part either do not have cancer but are at high risk for developing the disease or have had cancer and are at high risk for developing a new cancer. These studies look at cancer risk and ways to reduce that risk.
There are two kinds of prevention trials, action studies and agent studies.
Action studies ("doing something") Focus on finding out whether actions people take—such as exercising more or eating more fruits and vegetables—can prevent cancer
Agent studies ("taking something") Focus on finding out whether taking certain medicines, vitamins, minerals, or dietary supplements (or a combination of them) may lower the risk of a certain type of cancer. Agent studies are also called chemoprevention studies
Researchers who conduct these studies want to know:
How safe it is for a person to take this agent or do this activity?
Does the new approach prevent cancer?
The goal of cancer screening trials is to test new ways to find disease early when it may be more easily treated. An effective screening test will reduce the number of deaths from the cancer being screened.
Researchers who conduct cancer screening studies want to know:
Does finding disease earlier, before people have any symptoms, save lives?
Is one screening test better than another?
Do large numbers of people who receive the screening test undergo unnecessary follow-up tests and procedures?
These trials look at ways to improve the quality of life of cancer patients, especially those who have side effects from cancer and its treatment. They find new ways to help people cope with pain, nutrition problems, infection, nausea and vomiting, sleep disorders, depression, and other health problems.
Trials might test drugs, such as those that help with depression or nausea. Or they might test activities, such as attending support groups, exercising, or talking with a counselor. Some trials test ways to help families and caregivers cope with their own needs, as well as those of the person with cancer.
Researchers who conduct these studies want to know:
How does cancer and its treatment affect patients and their loved ones?
What can improve the comfort and quality of life of people who have cancer?
In a natural history study of cancer, researchers follow people with cancer or people who are at high risk for developing cancer (for example, because of their family history) over a long period of time. As part of the study, researchers will collect details about your and your family's medical history, tissue (such as blood and saliva) and tumor samples, and other data. Depending on the study, you might provide samples and information just once, or many times over the course of the study. Researchers who conduct natural history studies use this information to study questions such as:
How do specific cancers form, grow, and spread?
What genes cause cancer to develop at a high rate in certain families?
Can we learn clues to help prevent cancer?
Can we learn clues to help develop new treatments?
Deciding to Partner & Participate in a Clinical Trial
You will have access to a new treatment that is not available to people outside the trial.
The research team will watch you closely.
If the treatment being studied is more effective than the standard treatment, you may be among the first to benefit.
The trial may help scientists learn more about cancer and help people in the future.
The new treatment may not be better than, or even as good as, the standard treatment.
New treatments may have side effects that doctors do not expect or that are worse than those of the standard treatment.
You may be required to make more visits to the doctor than if you were receiving standard treatment. You may have extra expenses related to these extra visits, such as travel, housing, and childcare costs.
You may need extra tests. Some of the tests could be uncomfortable or time consuming.
Even if a new treatment has benefits in some patients, it may not work for you.
Health insurance may not cover all patient care costs in a trial.
Every clinical trial has a protocol, or study plan, that describes what will be done during the trial, how the trial will be conducted, and why each part of the trial is necessary. The protocol also includes requirements that must be met for you to join a clinical trial. These requirements are called eligibility criteria.
Having a certain type or stage of cancer
Having received (or not having received) a certain kind of therapy in the past
Having specific genetic changes in your tumor
Being in a certain age group
Medical history
Current health status
Criteria such as these help reduce the medical differences among people in the trial. When people taking part in a trial are alike in key ways, researchers can be more certain that the results are due to the treatment being tested and not to other factors.
Some people have health problems besides cancer that could be made worse by the treatments in a trial. If you are interested in joining a trial, you will receive medical tests to be sure that you fit for the trial.
Questions to Ask Your Doctor About Treatment Clinical Trials
If you are thinking about taking part in a clinical trial, be sure to ask your doctor, "Is there a clinical trial that I can join?" If your doctor offers you a trial, here are some questions you may want to ask:
What is the purpose of the trial?
Why do the researchers believe that the treatment being studied may be better than the one being used now? Why may it not be better?
How long will I be in the trial?
What kinds of tests and treatments are involved?
How will the doctor know if the treatment is working?
How will I be told about the trial's results?
How long do I have to make up my mind about joining this trial?
Who can I speak with about questions I have during and after the trial?
Who will be in charge of my care?
Is there someone I can talk to who has been in the trial?
What are the possible side effects or risks of the new treatment?
What are the possible benefits?
How do the possible risks and benefits of this trial compare to those of the standard treatment?
How will my health information be kept private?
What happens if I decide to leave the trial?
Which costs do I have to pay if I take part in the trial?
What costs will my health insurance cover?
Who pays if I'm injured in the trial?
Who can help answer questions from my insurance company?
Who can I talk with about costs and payments?
How could the trial affect my daily life?
How often will I have to come to the hospital or clinic?
Will I have to stay in the hospital during the clinical trial? If so, how often and for how long?
How far will I need to travel to take part in the trial?
Will I have check-ups after the trial?
What are my other treatment choices, including standard treatments?
How does the treatment I would receive in this trial compare with the other treatment choices?
What will happen to my cancer without treatment?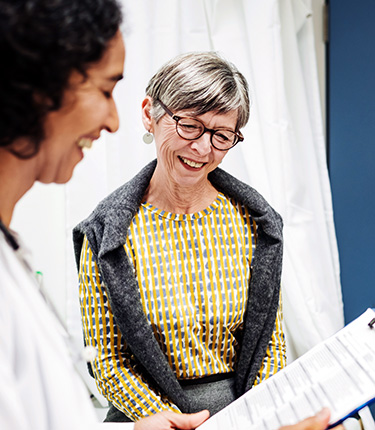 Paying for Clinical Trials
Learn about the different types of costs related to taking part in a clinical trial, and who is expected to pay for which costs.
As you think about taking part in a clinical trial, you will face the issue of how to cover the costs of care. There are two types of costs in a clinical trial: patient care costs and research costs.
Patient care costs are those costs related to treating your cancer, whether you are in a trial or receiving standard treatment. These costs are often covered by health insurance. These costs include:
Doctor visits
Hospital stays
Standard cancer treatments
Treatments to improve symptoms of cancer or side effects from treatment
Lab tests
X-rays and other imaging tests
Research costs are costs related to taking part in the trial. Often these costs are not covered by health insurance, but they may be covered by the trial's sponsor. Examples of these costs include:
The study drug
Lab tests performed purely for research purposes
Added x-rays and imaging tests performed solely for the trial
When taking part in a clinical trial, there may be extra doctor visits compared to standard treatment. During these visits, your doctor carefully watches for side effects and safety in the study. These extra visits can add costs for transportation, housing, food, and child care.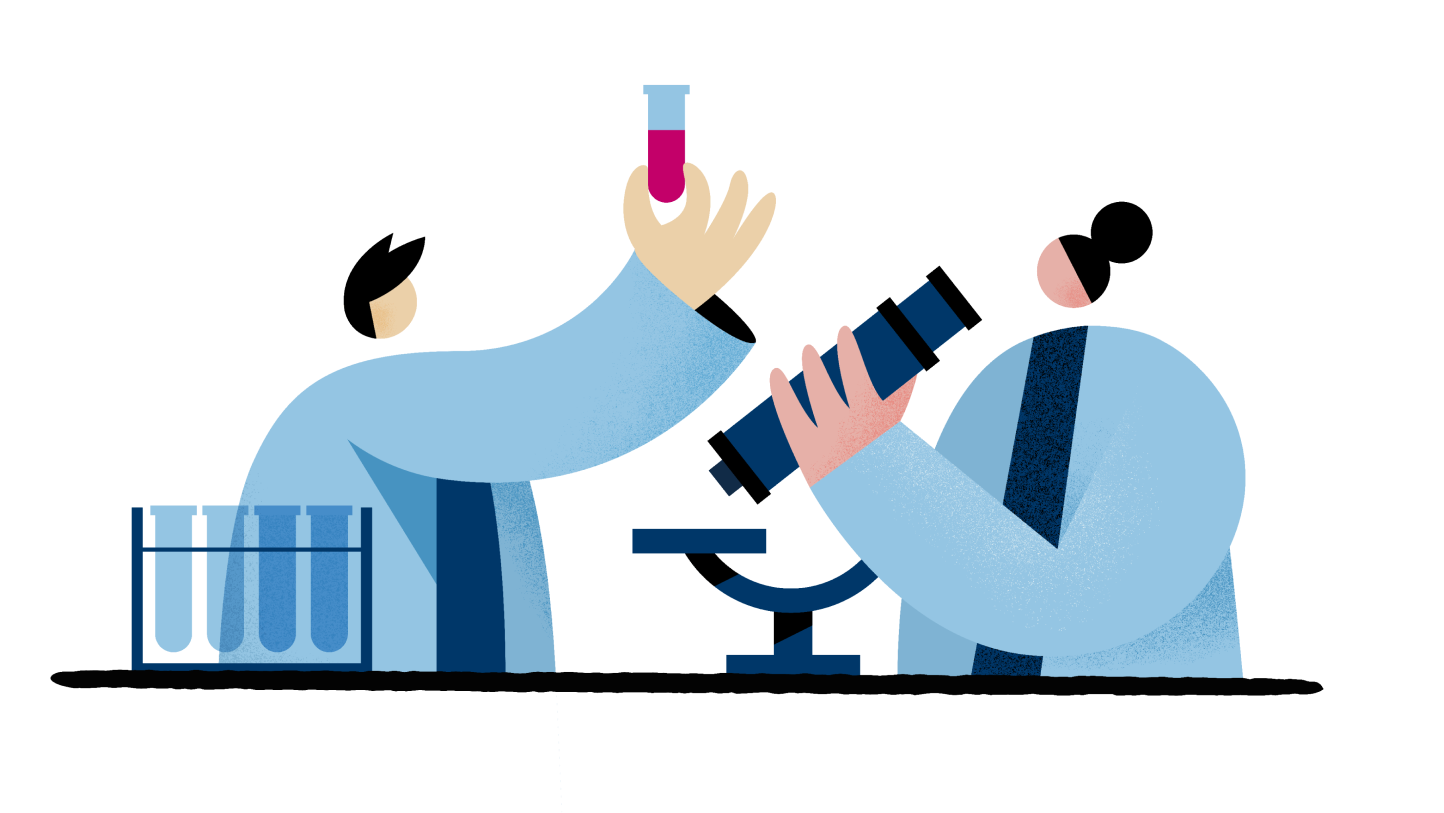 Featured Cancer Clinical Trials