Advocates & Community Involvement
Metastatic disease in solid cancers and recurrences in hematological malignancies disproportionately affect individuals from historically underrepresented groups. Given that we are located in the Bronx, one of the nation's most vibrant and diverse communities, Cancer Dormancy & Microenvironment (CDTMI) aims to involve and receive input from people in our community, establishing a two-way communication mechanism that benefits patients, physicians, and scientists.
Seeking Patient-Centered Perspectives
To fine-tune our science with a patient-centered perspective, CDTMI will participate in Montefiore Einstein Comprehensive Cancer Center programs focused on community outreach and engagement. We hope to participate in a vibrant dialogue and exchange of information dialogue with patient advocates and the community.
Under the leadership of Alyson Moadel-Robblee, PhD, Montefiore Einstein Comprehensive Cancer Center Deputy Director of Community Engagement and Cancer Health Equity, CDTMI participates in cancer education efforts, communication and outreach programs, and support groups for people with metastatic cancer and more in an effort to help spread the word about CDTMI's work. Dr. Moadel-Robblee is a Professor of Clinical Epidemiology at the Albert Einstein College of Medicine, Director of Montefiore Einstein Comprehensive Cancer Center's Community Engagement and Health Equity initiative, and founding Director of the Bronx Oncology Living Daily (BOLD) Cancer Wellness Program.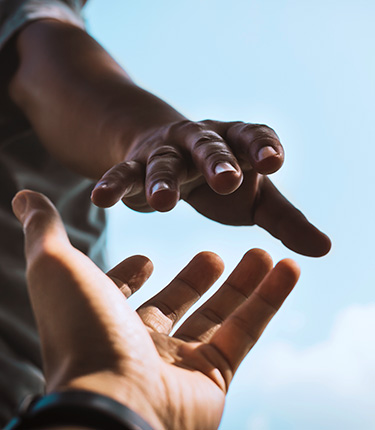 Learn More & Join Us in Solving the Problem of Cancer Dormancy and Relapse
Explore CDTMI research and publications on our basic research page, and gain insight into our hypothesis on metastasis and dormancy on our dedicated translational research page.
The CDTMI is recruiting talented investigators in the biological and biomedical sciences with research programs aligned with the Institute's vision. The call for faculty positions is open at the Assistant and Associate Professor levels. Interested candidates should send a summary of their research program and goals, as well as their curriculum vitae, to Nuri Panjaton at nuri.panjaton@einsteinmed.edu.
We welcome you to our initiative, and hope you'll consider making a donation to help support our work!