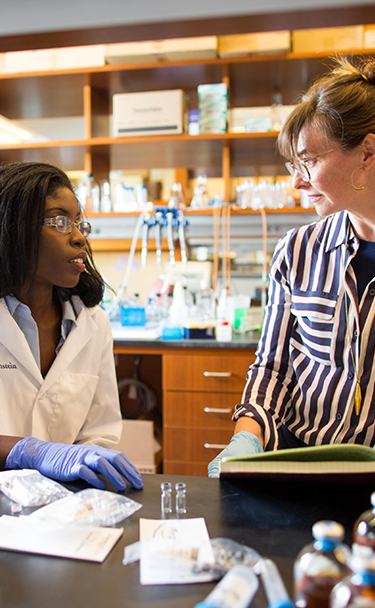 Professional Programs
Montefiore Einstein Comprehensive Cancer Center provides training for research and medical professionals with extensive opportunities for continuing education.
Our programs help our renowned clinicians and researchers stay up to date on the latest advances in evidence-based medicine to enhance practice performance and improve patient outcomes. Montefiore Einstein Comprehensive Cancer Center holds an annual center-wide Advances Meeting that allows cancer researchers to interact with, and learn about, cancer research at Montefiore and Einstein. This meeting is an important catalyst for new collaborative initiatives. For clinical fellows, training is augmented by lectures and core conferences such as the Oncology Clinical Case Conferences and the Oncology Clinical Research Conferences. Disease-site working groups bring together clinical and laboratory investigators who collaborate in translational research.
Offerings to Enhance Professional Growth
Cancer Center Seminars educate our clinical and research teams about emerging cancer therapies and research discoveries. The monthly Distinguished Lecture Series features senior investigators conducting basic, translational, and clinical cancer research. Our biannual Young Cancer Investigator Seminar Series, hosts junior faculty who present a scientific seminar and meet informally with Montefiore Einstein Comprehensive Cancer Center trainees to discuss their career trajectory in cancer research.
Our continuing medical education (CME) programs offer education and training opportunities and include a variety of activities, such as tumor boards and grand rounds.